English language services
Hornsby Shire's libraries contain literacy resources that can help with the reading, writing and speaking of English.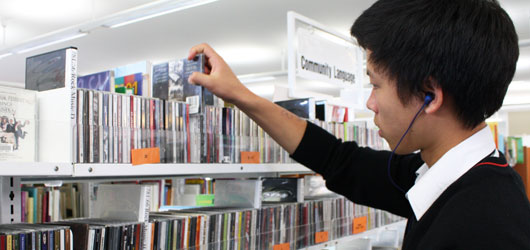 What does the Literacy Collection contain?
Books, CDs, DVDs and multidiscs.
Where can they be found?
Hornsby and Pennant Hills libraries.
Are there Study Guides available?
Yes. These will help with grammar, sentence construction, listening and pronunciation skills. They can also help with maths and career selection.
Is there help for International Language Tests?
Yes. Practice tests and guides are available in our libraries, while you can study online through our eLibrary.
What else do the libraries offer?
Graded readers, which include simple versions of popular fiction and classic books. Many come with multidiscs.
Who can I contact at the library for more information?
Phone 9847 6614 to speak with one of our staff.