Energy Meters

Save Power Kits

Need help finding ways to reduce your electricity bill? Hornsby Shire Libraries now have Save Power Kits available for loan.

Each kit contains: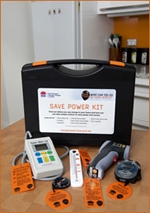 Power-Mate Lite energy meter to help you measure the power used by appliances, find out how much they cost to run and the carbon pollution they create
Two thermometers, one so you can find out where your home lets in the cold in winter or heat in summer, and the other to check your room and fridge temperatures
Stopwatch to measure how long you are in the shower and how much hot water you use
Compass to see which direction your windows face so you can make the most of the sun in winter and use shading to best advantage in summer
User guide with worksheets and action plan

Save Power Kits are available for loan from all Hornsby Shire Libraries. Check our online catalogue for availability of Save Power Kits.

Read more energy saving ideas or give feedback about Power Save Kits.
NEWS: More Energy Meters available for loan from the libraries

Is your electricity bill through the roof? Would you like to find out which of your appliances are using the most electricity?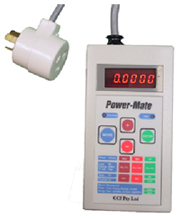 Hornsby Shire Council has more than fifty energy meters available to Hornsby Shire residents to loan for one week from any library.
Energy meters measure the amount of electricity consumed in kilowatt-hours ("kWh") over the time taken to measure the particular appliance.
This figure is then used to estimate hourly, quarterly or yearly electricity consumption.
The energy meters can also give you a good estimation of how much a particular appliance costs you to run and how much CO2 it produces per kWh.
The use of the energy meters will help you identify the appliances in your home which have the greatest electricity use and therefore have the greatest running costs.
Save money, check on the availability of energy meters through our online catalogue or read more tips to save electricity!
Feature Items
I Want To..