Family & Local History Talks

Preserving your Family History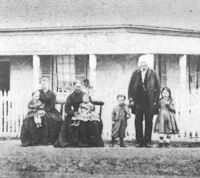 This seminar will provide you with simple solutions for the long term care of the letters, diaries, newspapers and other items that form part of your family history collections.
The seminar will be presented by archival specialist Kylie Rees from The History Company. Kylie will show you how to set up a practical and inexpensive family history archive at home to store and preserve the many items gathered as part of a family history collection. The emphasis will be on archival storage and suggestions of what to use and where to source products.
You are welcome to bring along an item to discuss its preservation with Kylie.

When: Thursday 16 July, 6.30pm
Where: Hornsby Central Library
Cost: $7.00
Bookings: Ticketed event. Book online or at any Hornsby Library branch
Feature Items
I Want To..