Art Exhibitions
Hornsby Library has a program of free art exhibitions. Please phone 9847 6813 before attending to make sure the exhibition space is open.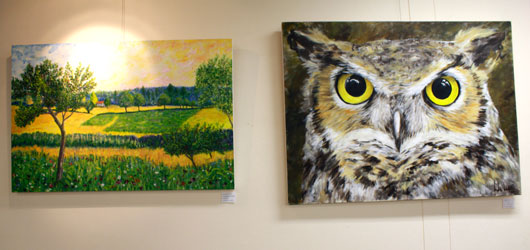 If you are interested in exhibiting your art, further details are available from our Exhibition Space page.

Current Exhibition
Sew Much Less Waste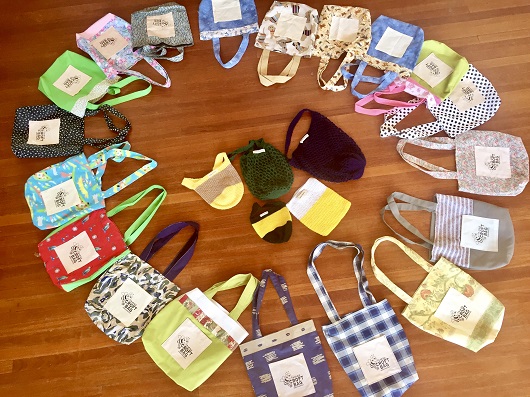 With more news than ever about the effects of plastic waste on our oceans, birds and animals, local communities have decided to take action. A year ago, a campaign to go plastic bag free was launched in Beecroft. To support local businesses who wanted to stop handing out plastic bags, residents started sewing reusable bags out of donated fabric. The idea spread. There are now groups in the Hornsby Shire sewing sturdy reusable bags that are given away to people who otherwise might need a plastic bag to carry shopping. It is all about a partnership between local businesses and residents to help reduce plastic waste.
This exhibition displays some of the bags made by local people that will be given away for shoppers to use, and use, and use again.
Sew Much Less Waste is on display from Monday 30 April to Tuesday 29 May.

Upcoming Exhibitions
ARTFereshteh Watercolour Painting Exhibition


An exhibition of watercolour paintings by Fereshteh Pezeshki and her students.
Fereshteh Pezeshki is an artist, art teacher and illustrator with an international background. She migrated to Australia in June 2009.
She has a Bachelor degree in Visual Arts and a Master's degree in Illustration from Iran, and a post graduate degree of Teaching Visual Arts in Secondary Schools from UTS. She has more than 17 years teaching experience in Iran and continues to teach drawing, painting and sculpture to kids, adults and aged people.
ARTFereshteh Watercolour Painting Exhibition is on display from Saturday 2 June to Thursday 28 June.