Art Exhibitions
Hornsby Library has a program of free art exhibitions. Please phone 9847 6813 before attending to make sure the exhibition space is open.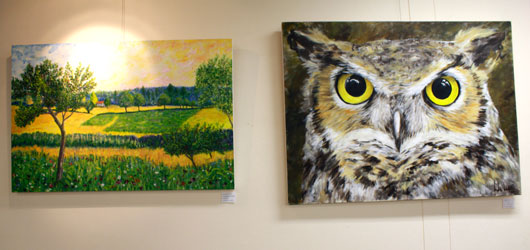 If you are interested in exhibiting your art, further details are available from our Exhibition Space page.

Current Exhibition
International Women's Day 2018 Art Exhibition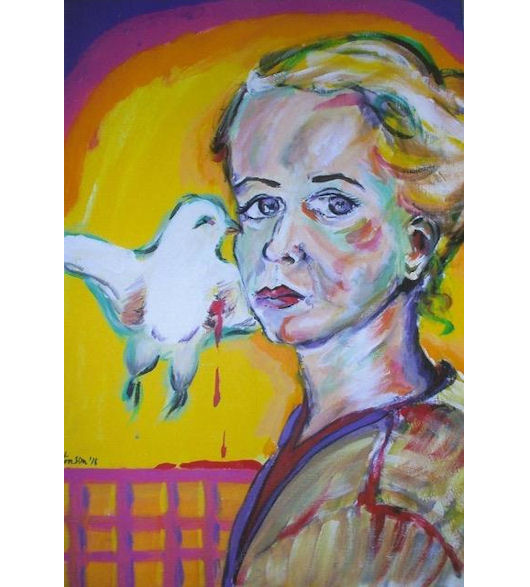 Grace Wilkinson - Self Portrait for Peace (acrylic on canvas, 45cm x 61cm)

This exhibition celebrates the important contribution, creativity and achievement of women in the economic, political and social arena.
The exhibition will be formally opened by Marilyn Humbert on Thursday March 8, 3.00pm - 6.00pm. Marilyn is an award winning poet whose tanka and haiku is widely published in Australia and in overseas journals, anthologies and online.
International Women's Day 2018 Art Exhibition is on display from Tuesday 6 March to Sunday 18 March/

Upcoming Exhibitions
LuLu's Impressionist Paintings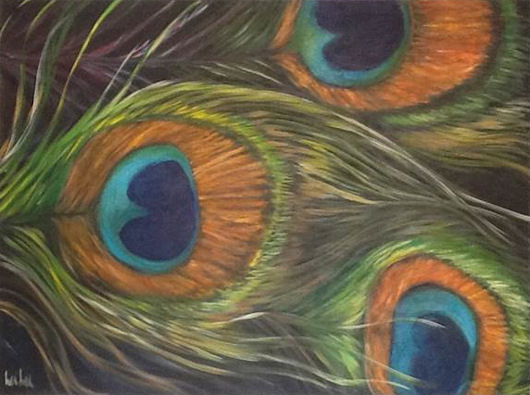 Local artist Lorraine Parker (Lulu) has been attending an impressionist painting class at Hornsby Community College, taught by John Windus. Lorraine loves to paint and over the past year has started painting her friends' pets. She particularly enjoys painting animals and peacock feathers and is inspired by Van Gogh and Monet.
This is Lorraine's first solo exhibition. At the end of last year Hornsby Community College held an exhibition, during which Lorraine sold a painting to Phillip Ruddock, the current Mayor of Hornsby. Lorraine's painting now hangs in his office.
LuLu's Impressionist Paintings is on display from Tuesday 20 March to Thursday 29 March