Catchments Remediation Program
The Catchments Remediation Rate (CRR) is a special rate paid by Hornsby Shire residents to fund projects that repair and protect local waterways.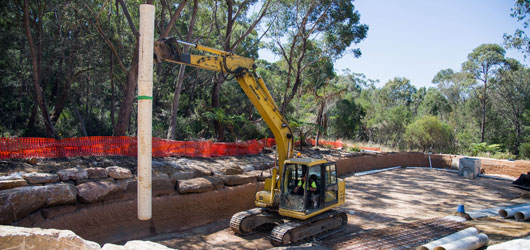 Annual Performance Report 2014 - 2015 - 4MB
The Catchments Remediation Rate is levied at five percent of Council's ordinary rates and raises $3 million each year that is used to install and maintain stormwater quality improvement devices in the Shire's four major catchment areas: Hawkesbury River, Berowra Creek, Cowan Creek and Upper Lane Cove River.
Why is the rate needed?
By the 1990s it was clear that Hornsby Shire's waterways could not cope with the amount of sediment being pumped into them. Berowra Creek was scarred by a number of serious algal blooms, while fish caught in the Hawkesbury River had livers blackened by pollution. Urgent action was needed.
A New Legend - The Story of the Berowra Creek Community Contract - 1.7MB
How did the rate come about?
To force the State Government to see how desperate the situation was Hornsby Shire Council refused to process any more development applications until action was taken. The strategy worked and in April 1994 a Statement of Joint Intent was signed between Hornsby Shire Council, the State Government, the Environmental Protection Authority, the Water Board and the Hawkesbury-Nepean Catchment Management Trust. This led to the Government upgrading its waste treatment facilities, reducing nutrients through increased levels of treatment, and the creation of the CRR.
The following video gives a full account of the dramatic events that led to the creation of the CRR:
What projects does the CRR fund?
Since 1994 the CRR has funded the construction of more than 400 stormwater quality improvement devices across Hornsby Shire, which help clean the waterways by removing sediment and litter from stormwater. These projects include:
Sediment basins – trap sediment from stormwater, preventing it entering waterways.
Artificial wetlands – similar to sediment basins, but larger and vegetated by native aquatic plants.
Gross pollutant traps – a range of rubbish racks, baskets, nets and other infrastructure that removes litter, leaves and sediment from waterways.
Raingardens and biofilters – vegetated sand filters that trap litter, remove sediment and filter out pollutants such as heavy metals. More information in this Raingardens Factsheet - 119kb
Leachate treatment facilities – treat polluted leachate from two of the Shire's former tip sites at Arcadia Park and Foxglove Oval.
Creek remediation works – the stabilisation of creek and drainage lines to prevent further erosion.
Stormwater harvesting schemes – collects stormwater runoff to be reused on playing fields and ovals.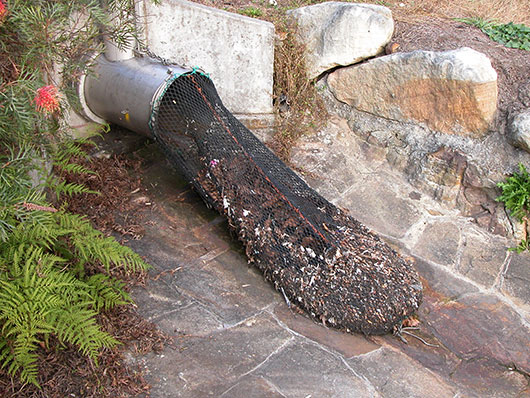 What else does the CRR fund?
Maintenance of stormwater quality improvement devices
Water quality monitoring and research
Environmental education, including visits to schools to teach children about the importance of keeping waterways clean
Street sweeping
Industrial auditing
Emergency spill response
Environmental compliance and management
Previous Annual Reports