Waterways
Hornsby Shire Council is responsible for a number of waterways, including the lower stretches of the nationally significant Hawkesbury River.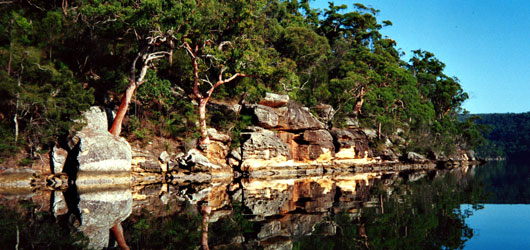 Waterway Videos
River Watch
Follows one of Council's water testing teams as they make the rounds.
Hawkesbury River Clean-up
Looks at the work of a dedicated group of volunteers who keep the Hawkesbury River clear of litter.
Yellow Submarine on the Hawkesbury River
Scientists from the CSIRO visit the Hawkesbury with a very special piece of equipment, helping Hornsby Shire Council improve its testing methods.
Berowra Creek – Back from the brink
By the 1990s pollution in Berowra Creek and the Lower Hawkesbury had reached a disastrous level. This is the story of how community action helped save them - and continues to do so.
Water Quality App
A look at Hornsby Shire Council's app that sends up-to-date water quality information direct to your phone.