Tree management
Hornsby Shire is known as the Bushland Shire because its significant tree cover. Council is committed to preserving this heritage.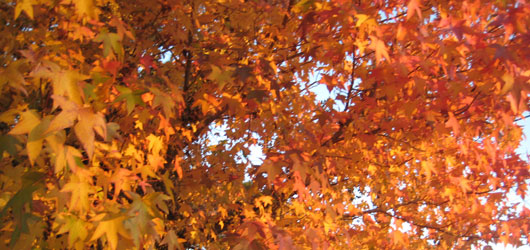 Why is tree preservation important?
For a number of reasons, including:
Providing habitat for native animals;
Attracting visitors to the Shire;
Increasing property values for all residents;
Reducing airborne pollution;
Reducing the level of carbon dioxide in the atmosphere;
Protecting the soil from erosion.
Tree Preservation Order
A tree Preservation Order applies to all of Hornsby Shire, which means the written consent of Council is needed to remove any tree taller than three metres or prune it by more than 10 percent. There are, however, a number of trees that are exempt from the order.
What are the penalties if I breach Council's Tree Protection Measures?
If you remove or damage a tree, even by changing the soil level around its base, you may be taken to the Land and Environment Court or receive an on-the-spot fine. You may also be ordered to plant new trees and maintain them until mature or forced to hire a contractor to do this for you.
Do the 10/50 laws apply to me?
Your property may be affected by the NSW 10/50 Entitlement, which permits removal of any tree on your property within 10 metres of your residence (in most circumstances) if your property is deemed to be in a 'clearing entitlement area' which meets the 10/50 Code of Practice. It is the home owner's responsibility to find out if the 10/50 Entitlement applies to trees within 10 metres of a home. There is no need to apply to Council to remove trees within 10 metres of a residence in a clearing entitlement area. You can find out if the 10/50 Entitlement applies to you by visiting the Rural Fire Service vegetation clearing page.
Industrial/commercial/manufacturing sites are not covered by the RFS 10/50 Entitlements.
It is the owner's responsibility to ensure compliance with the 10/50 Code of Practice.
Where applications are submitted for trees that are exempt from requiring permission, the application fee may be refunded. However, Council will retain a $30 processing fee.
Tree disputes between neighbours
If you are concerned about damage or injury from a tree on your neighbour's property, you can apply to the Land and Environment Court for action to be taken. You can also apply to the court for compensation if damage has already occurred.
It's essential that you make a reasonable attempt to resolve the situation before approaching the court.
Trees on Council land
If you are concerned by a tree on Council land, phone 9847 6853 during office hours or register a service request online. One of Council's qualified arborists will inspect the tree and decide the best response. Their first priority will be public safety, followed by tree preservation.
How do I get a fallen street tree branch picked up?
Phone Council 9847 6853 and it will be taken care of.
Do I need approval to prune my street tree?
Yes. Phone Council on 9847 6853 and make a request for street tree pruning.
What is the best way to plant a tree?
Don't plant too close to buildings or in-ground pools. Large trees should be planted at least three metres away.
Find out how tall the tree will be when fully grown and the size of its canopy. Make sure it won't impact on your neighbours through shading, loss of views or damage to fencing and building foundations.
Don't plant large trees too close together.
Allow room for root growth, at least twice the height of the tree.
Don't grow climbers on trees, which can strangle and ultimately kill them.
Use locally native and non-invasive species in your garden, which will increase the success of your garden, need less water and attract native animals.
Don't excavate within three metres of trees or change the ground level. This can cause root damage that makes the tree dangerous and is in breach of the Tree Preservation Order.
Don't forget that mature trees need maintenance. Remove or trim misshapen branches and check for fungal rot or other diseases. If in doubt, contact Council on 9847 6666 or contact an experienced arborist. Indiscriminate lopping can be dangerous to your safety and the health of the tree.