Reuniting Hornsby Shire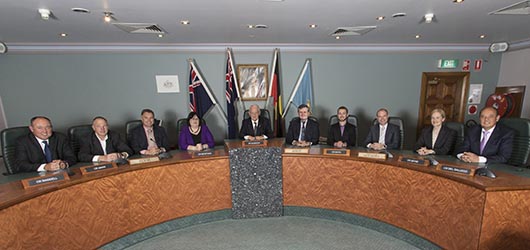 What does Hornsby Shire Council want?
The NSW Government's redrawing of our Shire's southern boundary has ripped more than $10 million out of Council's annual budget. The Government promised that residents of Hornsby Shire would not be worse off because of their local government reforms. The only way the Government can keep that promise is to return Hornsby Shire to its original size.
What does it mean for the residents of Hornsby Shire?
$10 million is a lot of money for a local council to lose every year. There are many capital works projects that could have been carried out with that money, from the construction of new footpaths, playgrounds and sporting fields to the upgrade of our existing roads, libraries and community centres.
The lost funds have also placed considerable pressure on Council's annual budget and if the situation is not resolved soon we will need to begin considering cuts to the many public services we provide.
How did it come to this?
In May 2016 the NSW Government removed all of Hornsby Shire's territory south of the M2 and gave it to City of Parramatta, while also announcing that Hornsby and Ku-ring-gai councils would merge. The Government's declared objective was to create "larger and stronger" councils that would be able to deliver better services to the community. The Ku-ring-gai merger did not proceed and Hornsby Shire has been left much smaller and financially weaker.
Hornsby Shire Council did not agree to the loss of its territory to Parramatta and has consistently fought that decision.
What is Council doing to resolve the situation?
For two years now Hornsby Shire Council has been lobbying the Government to keep their promise: that the residents of Hornsby Shire will not be left worse off because of their local government reforms.
Council submitted two separate boundary alteration proposals to the NSW Government in July last year, but is yet to receive a formal reply.
We remain hopeful the NSW Government will keep its promise. If it does not Hornsby Shire Council will seek help from the local community in persuading members of parliament that our residents will not tolerate being left worse off.