Get more fibre in your cultural diet
Posted: Thursday 26 October, 2017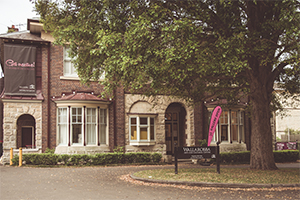 The Untethered Fibre Artists are back to Hornsby Shire Council's Festival of the Arts for a third year with their exhibition inTransit.
The artists' use fibres, textile materials and processes to explore the significance of place, memory, time and states of being inTransit through a fibre.
Artists have created works by stitching, felting, weaving, printing, tying and manipulating the fibres.
The exhibition is part of a five year project that has each new theme building upon the last.
This year's exhibition has 20 artists that have joined together to create 40 different fibre artworks.
"I have been with the Untethered Fibre Artists for approximately 4.5 years." Kirry Toose, Untethered Fibre Artist, from Cowan.
"I have had the opportunity to showcase my work in several solo and joint exhibitions; however I felt that the work load and creating artwork in isolation did not motivate me. This is how the Untethered Fibre Artists' idea originated.
"The Untethered Fibre Artistswere subsequently formed with the specific purpose of creating opportunities to exhibit works in both public and private galleries with each exhibition travelling to two or more galleries."
An opening event will be held on Friday 3 November 6pm - 8pm at Wallarobba Arts and Cultural Centre.
For more information visit fota.com.au
InTransit Exhibition
Where: Wallarobba Arts and Cultural Centre, 25 Edgeworth David Avenue, Hornsby
When: Tuesday 31 October – Sunday 12 November, 10am – 4pm daily
Cost: Free
For more information and to register for the workshops visit fota.com.au
< Back