Waitara Park Precinct
Council is undertaking significant capital works within the Waitara Park Precinct to provide increased and improved open space for the local community.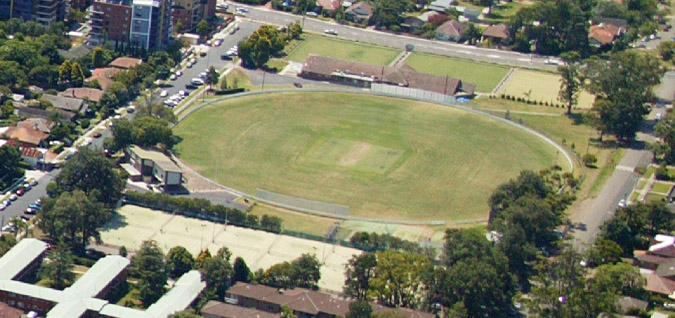 Background
Council adopted the Waitara Park Plan of Management in 2015. This document provides a master plan for the future development and management of Waitara Park. The redevelopment of Waitara Park Precinct will comprise of a number of individual projects as outlined below.
Tennis Courts
Construction commenced in 2016 on new tennis courts, to be built on the site of the former bowling club, which incorporates flood mitigation works aimed at reducing flooding for downstream properties. These works were completed in August 2017.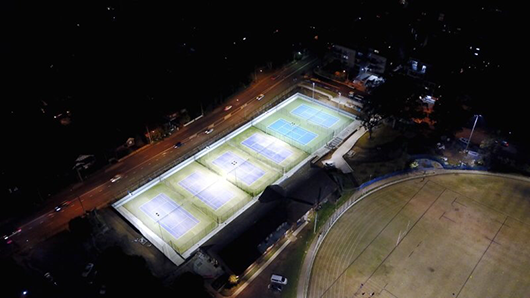 Amenities Building (including Tennis clubhouse) and playground
In April 2017 Council resolved to demolish the former Hornsby Bowling Club building and develop a smaller amenities building (with associated facilities for the new tennis courts) in association with an inclusive playground in this part of the Park. Work on the new building is expected to commence in September 2017 and be completed by May 2018. The building will include:
Public toilets
Tennis clubroom
Kiosk
The new playground will include:
a fenced all access and inclusive playground with shade structure;
exercise equipment;
park furniture including shelter and picnic tables and seats;
landscaping with new plants and trees.
PCYC Facility
Construction commenced in June 2016 on a new PCYC facility with works expected to be completed by September 2017. This facility will include:-
indoor courts for netball and basketball, exercise, dance, drama, boxing
meeting rooms
87 underground carparking spaces
appealing external open space for the community including terraces with hammocks, seats and outdoor table tennis
Mark Taylor Oval
The oval will receive new fencing and sightscreens with works to be completed by September 2017.
Park Avenue
Re-sealing of the roadway, new drainage works and provision of additional carparking is to undertaken along Park Avenue. These works are programmed to commence in late 2017.
Orara Park
A new community park is to be created in Orara Street. This will include a playground, lighting on pedestrian paths and increase trees and landscaping. Community counsultation on park design and details will be occurring in 2017.