Infrastructure Improvement Works
Current and Upcoming infrastructure improvement works in Hornsby Shire. This schedule is dependent upon weather and may change.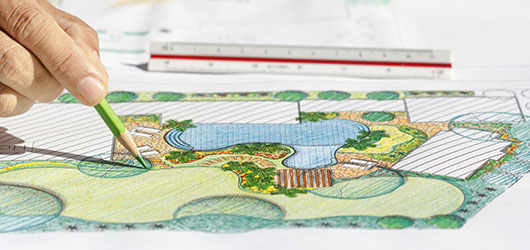 ---
How want your feedback
If the following road improvement works affected you, please take a minute to tell us how we did.
Citrus Avenue, Hornsby (between Mildred Avenue and Peats Ferry Road)
Mills Avenue, Asquith (between Pacific Highway and Wall Avenue)
If you would like to enquire about any work taking place which is not listed, please phone 9847 6666 or email hsc@hornsby.nsw.gov.au.
Current and Scheduled Works
New, Improve, Maintain - What's planned for 2016/17
Special (one-off) projects
Hornsby Station Footbridge, George Street, Hornsby - Construction of new footbridge underway and due for completion late 2016
Florence Street, Hornsby - Shared zone at footbridge landing
NorthConnex fill to Hornsby Quarry
Local Footpath Improvements
Greenvale Grove, Hornsby – south side – Warandoo Street to end
Duffy Avenue, Westleigh - south side - Quarter Sessions Road to Kentwell Avenue
Bangalow Avenue, Beecroft – north side - Chapman Avenue to end
Loftus Road, Pennant Hills - west side - Boundary Road to Victoria Road
High Street, Mount Kuring-gai – north side – end to end
Roach Avenue, Thornleigh – south side – Sinclair Avenue to Nicholson Avenue
Avon Close, Asquith – south side – Eden Drive to end
Stratford Close, Asquith – south side – Eden Drive to end
Manor Road, Hornsby - Watson Avenue to end
Major and Minor Drainage Improvements
Mount Colah (Berowra Road to Myall Road) Stage 1
Burdett Street, Hornsby - Culvert Upgrade (subject to property sale)
Park Avenue, Hornsby - Drainage Upgrade (subject to property sale)
Local Road Improvements
Pierre Close, Mount Colah - both sides
Mills Avenue, Asquith – Pacific Highway to Wall Avenue – both sides
Citrus Avenue, Hornsby – Pacific Highway to Mildred Avenue – both sides
Berowra Road, Mount Colah – Gray Street to Myall Road – Stage 2 - both sides
Flora Avenue, Mount Colah – Stage 2 – Parklands Road to Hillside Parade
Hillside Parade, Mount Colah – Flora Avenue to North Street
Cowan Road/Neridah Avenue, Mount Colah - both sides
Hart Place, Maroota - full length
Crosslands Road, Galston - Stage 1 - upgrading of first 1.35km of unsealed road
Foreshore Facilities
Wisemans Ferry Boat Ramp and Wharf Reconstruction - Stage 1

Sporting Facilities
Facility renewals
Mark Taylor Oval, Waitara - Fence and sightscreen renewals
Brooklyn tennis court renewal
Oval fence replacements - Foxglove Oval, Mount Colah ( + other sites)
Thornleigh Brickpit Indoor Sports Stadium – Cover wall insulation on three courts
Floodlighting
Ern Holmes Oval, Pennant Hills
Warrina St Oval, Berowra
Sportsfield irrigation and surface renewals
Various irrigation renewals
Synthetic sportsfield conversion
Various synthetic cricket wicket renewals
Sport and recreation precinct
Waitara Park Indoor stadium and park
Orara Street Park, Waitara - New park
Asquith Oval - Playground expansion
Quarter Sessions Road, Westleigh - Investigation works/masterplan study
Quarry/Old Mans Valley masterplan
Parks
Playground renewals

(including equipment and facilities)
Lessing Street Park, Hornsby - Improvements
Mount Kuring-gai Park - Playground replacement
Cowan Oval - Playground renewal
Playground softfall renewals
- Various sites
Park furniture renewals
(including picnic shelters, seating, bbqs, exercise equipment)
Park furniture renewal - Various sites
Fitness equipment - Rofe Park, Hornsby Heights ( + other sites)
Park amenities building renewals
Fagan Park - Toilet replacement
Fagan Park, Galston - Friends of Fagan Park amenity building renewal
Brooklyn Park, Brooklyn - Roof repairs
Mark Taylor Oval, Waitara - Grandstand renewal
Pennant Hills No. 1 Oval - Grandstand renewal
Berowra Oval, Berowra - Flooring renewals
Dog off leash renewal
(including turf renewal, seating and fencing)
Dawson Avenue Park, Thornleigh
Bushland and Waterways
Bushfire interface mitigation works
Bushland recreational improvements
Florence Cotton Reserve, Hornsby - Bushland walking track upgrade
Mount Colah West - Multiple track heads, landscaping and signage
Carrs Bush, Galston - Bushland walking track upgrade
Hornsby Park and Old Mans Valley - Hornsby Heritage Steps and bushland walking tracks
Brooklyn boardwalk upgrade
Upper Pyes Creek, Dural - Bushland walking track upgrade
Off road cycle track improvements
Catchments Remediation Rate capital works projects
Stormwater harvesting and biofiltration system, Asquith Oval
Creek bank stabilisation, New Farm Road, West Pennant Hills
Gross pollutant traps - Pennant Hills and Cherrybrook
Large end of pipe biofilters - Berowra and Mount Colah
Biofilter, Beecroft Community Centre
Creek bank stabilisation at Chilworth Close, Beecroft
Building capital improvements
Storey Park Community Facility Redevelopment, Asquith
Renovation/extension of Wallarobba Arts and Cultural Centre, Hornsby - upgrade car park and landscape beautification
Beecroft Community Centre - new car park and landscape beautification
Minor building capital renewal works
(Minor capital renewal works could be: replacement of guttering/fascia, bathroom and kitchen fixtures, roofing, re-sheeting of floors, air-conditioning, minor landscaping, etc)
Arcadia Community Centre

Beatrice Taylor Hall, Hornsby
Beecroft Community Centre
Berowra Community Centre
Brooklyn Meeting Room
Cherrybrook Community Centre
Cowan Community Centre
Dangar Island Community Centre
Gumnut Community Centre
Hawkins Hall, Thornleigh (replacement of two shade structures)
Hornsby Heights Community Centre
Hornsby Leisure and Learning Centre
Mount Kuring-gai Community Centre
Pennant Hills Community Centre
Pennant Hills Leisure and Learning Centre
Thornleigh Community Centre
Wallarobba Arts and Cultural Centre
Wisemans Ferry Community Centre
Berowra Library
Hornsby Library
Traffic Facilities
Cycleway
Brooklyn Shared Path Boardwalk (50% NSW Government funding)
Pedestrian facilities
Woodcourt Road, Berowra - Pedestrian refuge north-west of Alan Road (50% NSW Government funding)
Ingram Road, Waitara - Pedestrian refuge near Carden Avenue (50% NSW Government funding)
Florence Street, Hornsby - Shared zone (50% NSW Government funding)
Road
Wylds Road, Arcadia - Upgrade of vertical curve and road surface (100% Federal funding)
Traffic calming
Traffic signals - Carlingford Road/Hepburn Avenue, Carlingford
Waitara precinct traffic calming
New traffic signals - Waitara Avenue/Alexandria Parade, Waitara
---
What we did in 2015/16
Streetscape improvements, Peats Ferry Road, Hornsby - Tree planting between Station and Coronation Streets
Footpath improvements - Boyd Avenue, West Pennant Hills; Quarter Sessions Road, Westleigh; Burdett Street, Hornsby; Nyara Road, Mount Kuring-gai; Alamein Avenue, Carlingford; and Karongal Close, Epping
Local road improvements - Berowra Waters Road, Berowra Heights - Stage 3 (incorporating continuation of on-road cycleway); Brisbane Avenue, Mount Kuring-gai; Berowra Road, Mount Colah; Hazelmead Road, Asquith; and Flora Avenue, Mount Colah
Upgrading of unsealed roads - Jack Russell Road, Berrilee; Calabash Road, Arcadia; and Venner Road, Berrilee
Shared Cycleway/Footpath - at Brooklyn Road, Brooklyn - Stages 2 of Brooklyn Shared Path
Shared Cycleway/Road - Berowra Waters Road, Berowra Heights - Stage 3
New traffic signals - Bridge/Hunter/Miller Streets, Hornsby
The Esplanade, Thornleigh - Traffic and pedestrian safety improvements
Park / playground upgrades
Ray Park, Carlingford - upgraded to include a new playground, picnic shelters and exercise stations, and 230 metres of new circuit paths for walkers, joggers and cyclists that connect with the heritage trail
Playground improvements - at Asquith Park; Carmen Crescent Park, Cherrybrook; and James Henty Park, Dural
Lisgar Gardens, Hornsby - Formal gardens/lawn area replaced
Hornsby Park - playground replaced, including replacement of toddler playground and installation of a swingset including a nest swing; installation of a mural wall and a raingarden; and links to the adjoining bushland reserve and mountain bike trail
Dangar Island - playground renewal, including a boulder climbing wall, monkey bar, rope net ramp, turbo slide, basketball tower and exercise equipment
Playground softfall replacements - at Greenway Park, Cherrybrook; and Somerville Park, Eastwood
Dog off leash improvement - lighting upgrade at Greenway Park, Cherrybrook
Sporting facility upgrades
Montview Oval, Hornsby Heights - irrigation
Pennant Hills Park -

#3 field upgraded to synthetic and being utilised for 2016 winter sports
#1 oval - drainage, surface rehabilitation and erosion control
long jump pits, discus and shotput area upgrades
footpath construction
conversion of archery facility to allow multi-use

Oakleigh Park, Thornleigh - Sportsground surface restored, drainage and irrigation
Brooklyn Old Dairy Site (Stage 1) - upgraded for cricket use
Berowra Oval - carpark upgraded
Campbell Park, West Pennant Hills - Irrigation renewed
Roselea Park, Carlingford - Irrigation renewed, oval surface drainage, levelling and fencing
Greenway Park, Cherrybrook - Mike Kenny Oval - Decompaction and levelling of oval surface
Floodlighting improvements at: Ron Payne Oval, North Epping; Asquith Oval; Storey Park, Asquith; Hayes Park, Galston; Thomas Thompson Park, Cherrybrook
Galston Aquatic and Leisure Centre - New learn to swim pool
Building improvements
Hornsby Library - new carpet installed
Hawkins Hall, Thornleigh - playground shade structure replaced
Wisemans Ferry Community Centre - kitchen replaced
Galston Community Centre - kitchen replaced
Arcadia Community Centre - kitchen replaced
Catchment Biofilters - at Castle Howard Road, Cheltenham; Morrison Place, West Pennant Hills
Streetscape raingardens - on Berowra Waters Road, Berowra and in Pennant Hills Park
Large trash racks - at Larool Crescent, Thornleigh; Bellamy Street, Pennant Hills; Braidwood Road, North Epping
Underground vault gross pollutant traps - at Lyne Road, Cheltenham; Salisbury Road, Sherbrook Road and Pike Road, Hornsby
Walking track upgrades - Beecroft to Cheltenham walking track, Stage 1; Callicoma Walking Track, Cherrybrook - Stage 2; Terrys Creek Track, Epping; and Heritage Steps, Hornsby - Stage 2 restoration works finalised