Forms
All Council forms are in a central register that can be searched, while many can be completed online and emailed.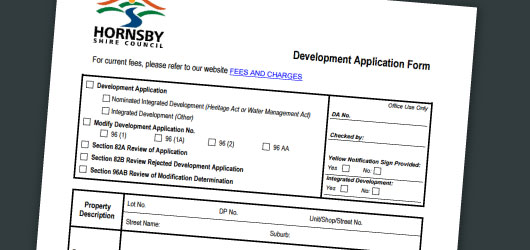 If a form requires a signature, you can still complete it using Word and then print it out and sign it before sending it to Council.
All forms should be emailed to hsc@hornsby.nsw.gov.au unless otherwise noted within the form. For forms that require a signature, postage and fax details will be provided on the form.