Council Elections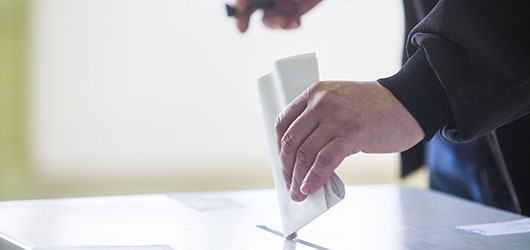 When will the next election be held?
The next election for Hornsby Shire Council is scheduled to be held on Saturday 9 September 2017, unless a decision is made by the State Government to proceed with the amalgamation of Hornsby and Ku-ring-gai Councils prior to that date.
What will the election entail?
The election will be for a popularly elected Mayor and three Councillors elected from each of the three new Wards created by the State Government by proclamation on 23 January 2017. (NB: The new wards will only have effect from the September 2017 election.)
Non Residential Roll?
Electors wishing to apply for inclusion on Council's non-residential roll should complete this form and submit it as instructed on the form. Claim for inclusion on the roll of non-resident owners of rateable land Or the roll of occupiers and ratepaying lessees - 29kb.
What are the new ward boundaries?
A map showing the division of the Hornsby Shire into the three new wards (A, B, and C) is available here.
How do I become a candidate in the next Local Government election?
Prospective candidates and groups looking to contest the 2017 NSW Local Council Elections should familiarise themselves with the process for becoming a candidate.
Please visit the New South Wales Electoral Commission website for more information about becoming a candidate (or forming a group of candidates) for the next Local Council elections.
More information
For more information and to check your enrolment details, please visit http://www.votensw.info.