Council Elections
Nominations for Councillor and Mayor candidature at the 9 September Council Elections are now closed.
To see the nominations for Hornsby Shire visit candidates.elections.nsw.gov.au.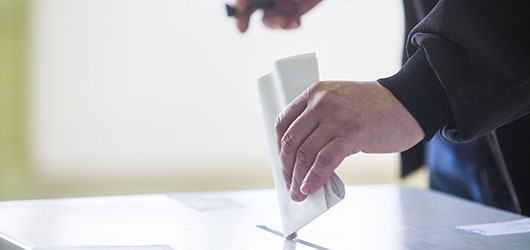 When will the next election be held?
The next election for Hornsby Shire Council is scheduled to be held on Saturday 9 September 2017.
How can I check my election details?
For more information and to check your enrolment details, including what ward you are in and the location of polling places, please visit http://www.votensw.info or call 1300 135 736.
What will the election entail?
The election will be for a popularly elected Mayor and three Councillors elected from each of the three new Wards created by the State Government by proclamation on 23 January 2017. (NB: The new wards will only have effect from the September 2017 election.)
How do I become a candidate?
Prospective candidates and groups looking to contest the 2017 NSW Local Council Elections should familiarise themselves with the process for becoming a candidate.
Information about becoming a councillor can be obtained on the following Office of Local Government web page http://www.olg.nsw.gov.au/public/my-local-council/become-a-councillor. It is recommended reading for any person considering standing for election.
It is also important for those considering standing for election to visit the New South Wales Electoral Commission web site http://www.votensw.info/political_participants/forcandidates for more information about becoming a candidate (or forming a group of candidates).
What are the new ward boundaries?
A map showing the division of the Hornsby Shire into the three new wards (A, B, and C) is available here.
Non-residential Roll
Electors wishing to apply for inclusion on Council's non-residential roll should complete the Claim for inclusion on the roll of non-resident owners of rateable land Or the roll of occupiers and ratepaying lessees form below and submit it as instructed on the form.
Are you interested in working at the local council elections?
Conducting an election is a major public event. During State and Local Government elections some 5 million NSW electors vote at 2,500 polling places.
Opportunities exist for members of the community to work at the local council election. It is a great way to earn some money, learn new skils and help your community have their say.
To find out more visit, http://www.votensw.info/work_at_these_elections or call 1300 135 736.