Youth programs
Hornsby Shire Council offers a range of programs to assist young people.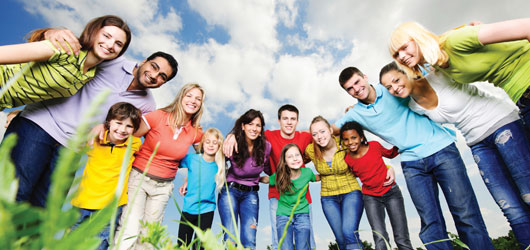 For further information about these programs contact Council's Youth Services team on (02) 9847 6585 or email hsc@hornsby.nsw.gov.au.
All of the below programs are suitable for secondary schools.
Conflict Resolution
In this interactive workshop students will learn to construct definitions and differentiate between conflict and violence, identifying positive and negative conflict. Students will also develop skills to effectively deal with conflict.
Anti Bullying
A scenario-based workshop, students will discuss examples of bullying, learn coping strategies and gain knowledge of local support services for young people. Maximum of 30 students.
Healthy Relationships
Students discover the different types of relationships and their associated roles. Students will be able to define healthy and unhealthy relationships. Maximum of 30 students.
Safe Celebrating
This program promotes safe celebrating, focusing on alcohol and decision making using realistic scenarios. Students will also develop and learn strategies to celebrate in a positive and safe way. Maximum of 30 students.
Mental Health Awareness
Students will learn how to define mental health and demystify the myths associated with mental health. They will learn coping skills and be provided with resources for local support services. Maximum of 30 students.
Managing Exam Stress
Students learn to identify the warning signs for stress and anxiety. Students will develop strategies and techniques to maintain emotional well-being. Maximum of 30 students.
Youth Rights in the Workplace
Students will gain an understanding of the rights and responsibilities associated with being a young worker, including the NSW Department of Industrial Relations legislation. Maximum of 30 students.
Youth Services Presentation
Introduces the Hornsby Youth Services Team and the programs that are offered by Council. Students will gain an insight to the support services offered by local government. Maximum of 30 students.
Last updated: 19 Jun 2015