Council Operations programs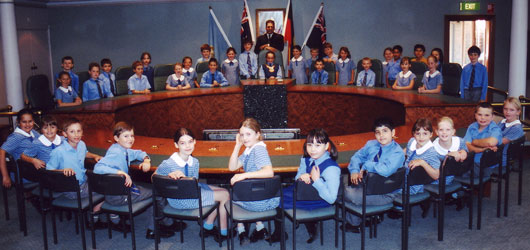 Presentations for primary schools
Schools can either visit Council to learn about local government or arrange for Council staff to attend local schools.
Presentations are aimed at children in Grades 3 and 4, covering topics such as the system of local government in Australia, what Council does and the role of the Mayor.
For more information phone 9847 6553.
Enjoying pets
These presentations build understanding of how to enjoy and care for pets. Presentations can also be delivered as an engaging puppet show. For more information phone 9847 6578.
Last updated: 21 Oct 2015