Stop Violence Against Women
Violence against women doesn't just start. It grows.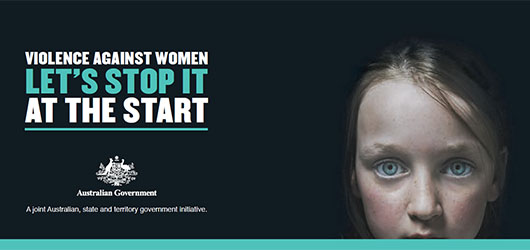 On average, one woman is killed every week at the hands of a current or former partner. One in three women has been a victim of physical or sexual violence, since the age of 15, from someone known to them. One in four young people are prepared to excuse violence from a partner.
This is a cycle of violence, which starts with disrespect.
Not all disrespect towards women results in violence.
But all violence against women starts with disrespectful behaviour.
When we make excuses like "It's just boys being boys", we allow boys to develop attitudes that can lead to violence. We raise girls to expect ridicule from boys when we tell them "He's only doing it because he likes you". When we do confront unacceptable behaviour, we play it down by saying
"Don't worry, it wasn't that bad".
We're allowing disrespect to become a normal part of growing up.
By doing so, we are unintentionally part of the problem.
We can all become part of the solution.
STOP the excuses.
START a conversation about respect with boys and girls.
LEARN more at australia.gov.au/respect
To find more services and support groups for women, search the Hornsby Community Information Directory.
Last updated: 09 Aug 2017