Services for migrants
Settlement services for new migrants are provided by Community Migrant Resource Centre.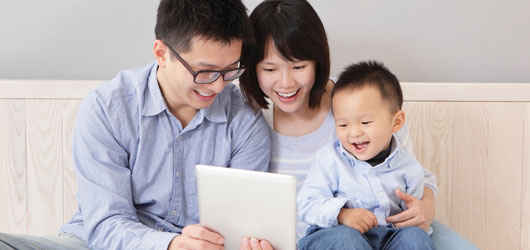 Useful information
The Hornsby Community Information Directory provides a direct link to a range of local services including local English classes for migrants.
Centrelink - Centrelink has a multilingual call centre you can reach by phoning 131 202. There is also a free Mandarin and Cantonese interpreting service at Hornsby Centrelink each Tuesday and Wednesday, 8.30am-12.30 pm. Click here to have Centrelink information translated into your language of choice.
Consumer rights - The Department of Fair Trading is who you should call if you feel you've been treated unfairly by a business. Phone 13 14 50.
Counselling - Lifeline is a telephone counselling service that helps you in a crisis. Phone 13 11 14.
Emergency contact number - Dial 000 in an emergency for police, fire or ambulance services.
Free interpreting service - Council can arrange an interpreter from the Translating and Interpreting Service to provide free interpreting services. Call us on 9847 6721 (Monday to Wednesday) or 9424 0978 (Thursday to Friday) for more information.
Health - The NSW Multicultural Health Communication Service brings information about health issues and services to people who speak languages other than English.
Housing - Phone 1300 652 488 for the interpreting service for NSW Department of Housing.
Immigration and citizenship - The Department of Immigration and Citizenship provides information on visas, becoming an Australian citizen, tips on settling into Australia and more.
Immigration Advice and Rights Centre Sydney is a not-for-profit charity specialising in Australian immigration and refugee law and policy.
Money and finances - MoneySmart provides information in a variety of languages about financial issues.
Public transport - NSW transport provides information on all public transport. You can also phone 131 500.
Refugees - The Refugee Council of NSW is the national body for refugees and the organisations that support them.
Study - Hornsby TAFE offers English classes as well as other employment and vocational courses.
Translated websites - NSW Multicultural Health Communication Service provides translated information on health issues.
Volunteer - Make friends and become an active part of the community by volunteering with Hornsby Shire Council . You can also search for volunteer positions in Sydney with Seek volunteer.
Last updated: 19 Sep 2017