Access and Inclusion
Hornsby Shire Council is dedicated to equal access and inclusion for everybody. This includes participating in Council's programs and events, accessing services and participating in community life.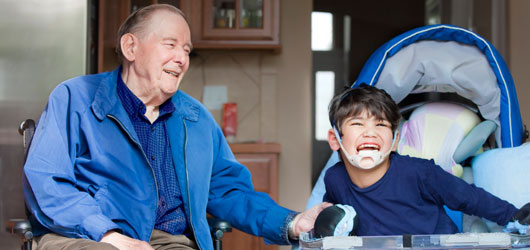 If you would like to raise an issue that is impacting on your access or inclusion within the community, please contact Council's community development officer Sue Downing on 9847 6889.
To find out more about the response from all levels of government see the National Disability Strategy 2010 - 2020.
Access and Social Justice Consultative Group
This group meets quarterly to address issues of access and inclusion, particularly those related to Hornsby Shire Council's operations. If you would like to be a part of the group or have an issue you would like raised please contact Sue Downing on 9847 6889 or email sdowning@hornsby.nsw.gov.au.
Accessible public toilets
The National Continence Management Strategy has produced an Australia-wide map of public toilets. Click here to see a list of public toilets in Hornsby Shire, with accessible toilets noted.
Useful links
If you have an issue with a footpath, road crossing or curb cutting you can phone Council on 9847 6666 to have it addressed.
Last updated: 23 May 2017