Emergencies
Dial 000 in an emergency, including a bushfire.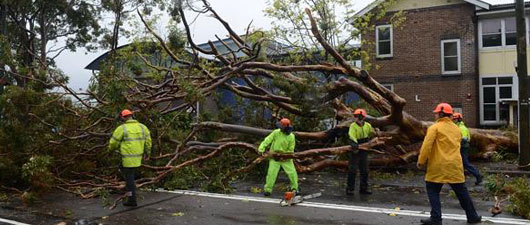 State Emergency Service
NSW State Emergency Service (SES) is responsible for flood, storm damage and tsunami. SES also supports police and other services in search and rescue, major emergencies and disasters.
Visit the SES website for more information.
For emergency help in floods and storms, phone the SES on 132 500.
Bushfire
If you are reporting a bushfire please call the national emergency number 000.
NSW Rural Fire Service provides rural fire protection and emergency response in Hornsby Shire.
Hornsby Rural Fire Service Control Centre is located at 1049 Pacific Highway, Cowan. It can be contacted on (02) 9883 2000 during business hours.
For more information visit the Rural Fire Service website or phone the Rural Fire Service information line on 1800 679 737.
Last updated: 02 Apr 2015